What do you do when you have a mastectomy at 27?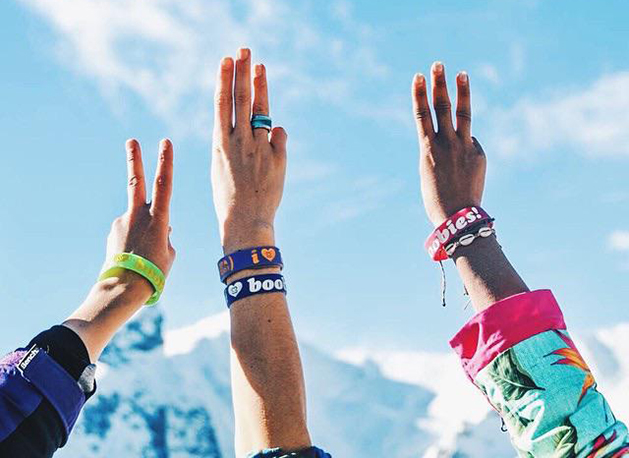 Bianca found her own lump at 27 and had a mastectomy a month later, that was 5 weeks ago. Breast cancer under 40 is a reality and Bianca is living it. See what advice she has for others battling cancer & what she's doing now.
WHAT IS YOUR SPIRIT ANIMAL? 
Butterfly.
WHEN WAS YOUR DIAGNOSIS AND HOW OLD WERE YOU? 
I'm currently battling breast cancer. I had a mastectomy two weeks ago on Tuesday, September 16, after being diagnosed with stage three aggressive breast cancer on the 13th of August. I still have at least four months of chemo to do as well as radiotherapy.
HOW DID YOU FIND OUT YOU HAD BREAST CANCER? 
I found a lump in my left breast at the beginning of August.
WHO WAS THE FIRST PERSON YOU CONFIDED IN ABOUT YOUR ILLNESS? 
My boyfriend and family.
TELL US SOMETHING ABOUT YOURSELF THAT PEOPLE PROBABLY DON'T KNOW? 
I'm not scared about having cancer. I'm being positive and strong to get me through this battle.
AFTER YOUR TREATMENT, WHAT DO YOU NOW MAKE TIME FOR IN YOUR DAY? 
I smile everyday and make time to talk to as many people as I can whether it's by calling them, by text or online. And I live everyday to the max.
IF YOU COULD BE A SUPERHERO, WHAT WOULD YOUR SUPER POWERS BE? 
To cure cancer.
WHAT ADVICE WOULD YOU GIVE TO SOMEONE RECENTLY DIAGNOSED? 
To be open and talk about having cancer and most of all have a positive mental attitude. Also smile and remember there is always someone out there worse off than you.
IF SOMEONE WROTE A BIOGRAPHY ABOUT YOU WHAT WOULD THE TITLE BE? 
Always smiling.
WHAT ADVICE WOULD YOU GIVE YOUR 16 YEAR OLD SELF? 
Follow your dreams and never look back.
WHEN DO YOU LAUGH THE MOST? 
When I'm with my family and friends.
IF YOU COULD GO BACK IN TIME TO ANY EVENT, WHAT WOULD IT BE? 
To be living back in the Cayman Islands in the Caribbean. I miss that place.
IF YOU COULD TRAVEL ANYWHERE WHERE WOULD IT BE AND WHY? 
To the Caribbean, I love the sunshine and sea. It's where I'm happiest.
"My name is Bianca. I'm a bubbly 27-year-old beauty therapist who loves to go running. This August 2014 I found a lump in my left breast, I went straight to my doctor who referred me to the breast clinic and on the 13th August I was diagnosed with breast cancer. I had a mastectomy on my left breast on the 16th September and I'll be starting chemo shortly. I have a long journey ahead of me but I'm staying positive and strong and I will beat this. It doesn't matter what age and fitness level you are you must check your breasts, the earlier you catch it the better."
- Bianca Carpenter
Visit checkyourselfie.eu to download our Check Yourself! app and schedule a monthly self-check to protect your boobies! Don't forget to also post  a #CHECKYOURSELFIE and challenge 3 of your friends to do the same!